The World of karakara

Welcome to the world of KARAKARA. In Japanese, KARAKARA means dried up, which is a very fitting description for the world our characters live in. You will notice that the characters in this story mostly have animal ears. In order to cope with the end of the world, humanity is adopting genetic modifications. Because of these modifications, many people are growing animal ears. Much of what has occurred in this world remains a mystery.
story of karakara

The first game in this series has two main storylines. The main character, Leon, is running a diner together with his employee Lucia. They spend their time often on the road, making food deliveries to the dried out world. During this time out, they encounter a girl with pink hair and dog ears, Aisia. She seems to be clueless and inept, but ends up being a quick learner. There are more mysteries involving this new girl which slowly get uncovered as you continue to read.
character designs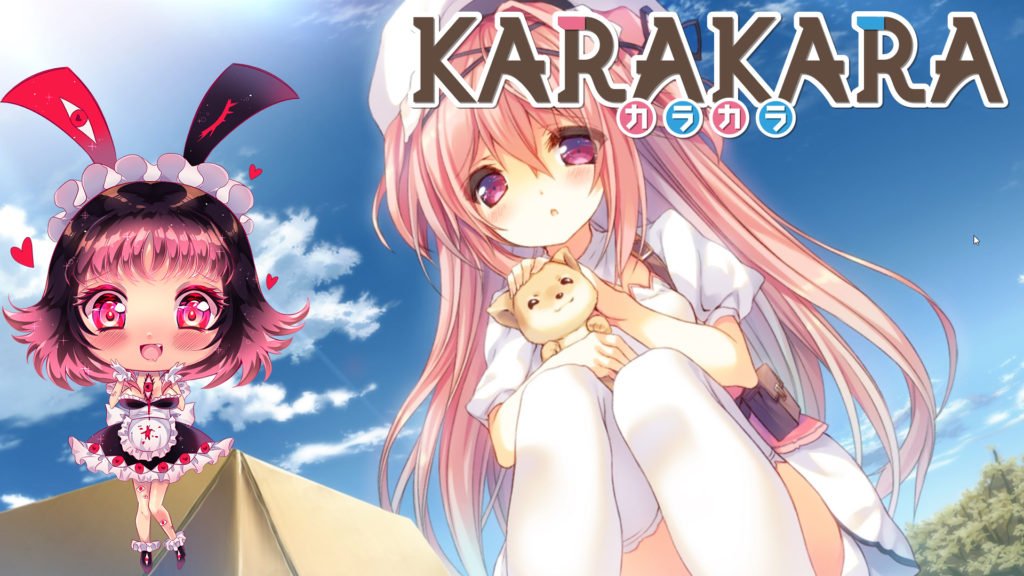 Despite being the end of the world, the characters are very cutely designed with big eyes, bright colors and plenty of details. The character designs in KARAKARA are definitely one of the high points of this game. The story will keep you glued, but you will first be drawn in by the beautiful characters.
conclusion
KARAKA is a short visual novel, coming in at under 6 hours even for a slow read. While brief, it is still a really fun visual novel that sells at a very cheap price point. If you enjoy cute animal girls and post-apocalyptic survival stories, you will find enjoyment in KARAKARA. Have you read through KARAKARA yet?
KARAKARA is available for purchase from Humble Bundle, all purchases from this link go to help Chaos Cute Soft!
Be sure to check out our playthrough of KARAKARA if it interests you. For more visual novel reviews, also be sure to read our retrospectives on Fate/Stay Night (Saber's Route), Danganronpa and Higurashi Chapter 1 Onikakushi!