puchicon and misago con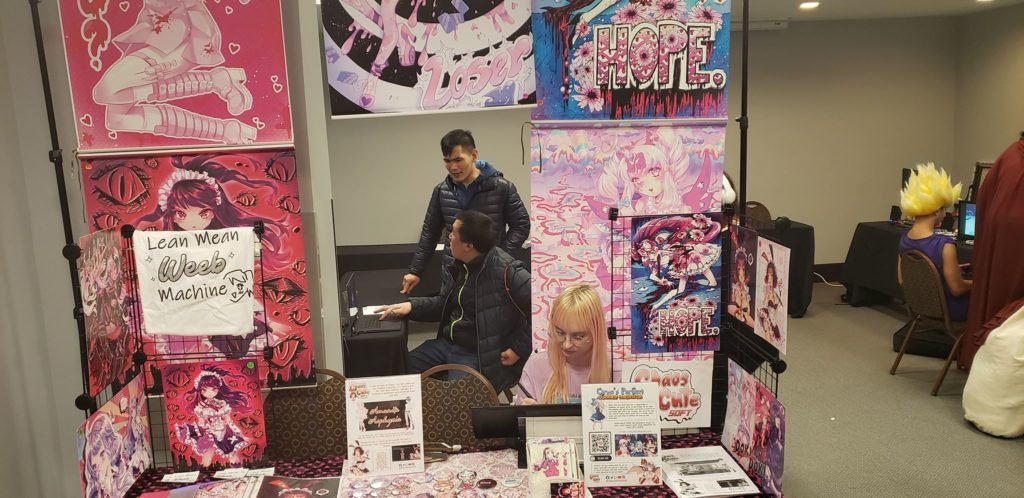 This weekend was Puchicon and it marks the first time that Chaos Cute Soft was featured as a convention guest! During the convention, we gave an introductory talk about visual novels, showcased Cirno's Perfect Summer Vacation as well as selling artwork. Everyone had a really good time at this small convention and we built together with some great memories. 

We also have a new convention announcement. We will be Misago Con, a new convention in Atlantic City at Stockton University. This now makes it 6 total conventions that our team will be attending this year!
amanita asphyxia updates
Amanita Asphyxia development is coming along very nicely. We now have a beautifully creepy looping song for our title screen. We also are in the process of developing additional songs that you will hear throughout your new adventures in a dark post-apocalyptic New York.
In addition to new music, KeikoKup has been hard at work creating new character sprites for all our main characters. We have new sprites now for Annabel and Jun which you can see here. What do you think about them? Let us know your input live on our Discord server.
On the development side, we have learned how to create side images for Jun, our main character. By using side portrait's you can still see Jun's expressions without Jun being on the whole screen. Next up will be setting up some good positions for different characters to appear and animate on screen. 
live streams
Over on our live streams, we are now starting to stream Fate/Stay Night: Heaven's Feel. This is the third and final story arc of Fate/Stay Night and I am really excited to be reading this now. I am now fully invested in the Fate franchise and look forward to seeing how this story unfolds. 
closing remarks
That does it for this week's update! Be sure to follow us on Facebook and Twitter for the latest here from Chaos Cute Soft.