overview of HIgh score girl
Hi Score Girl on the surface is a 90s arcade gamer fan service bonanza! Published by Square Enix, this anime provides actual gameplay from tons of arcade games. This also includes more obscure and forgotten games from this past era. As someone who spent his childhood at arcades in the 90s, this series struck right at my nostalgic heart. However, nostalgia by itself is not enough to keep a series interesting. Luckily, Hi Score Girl has a surprising amount of emotion and character.
story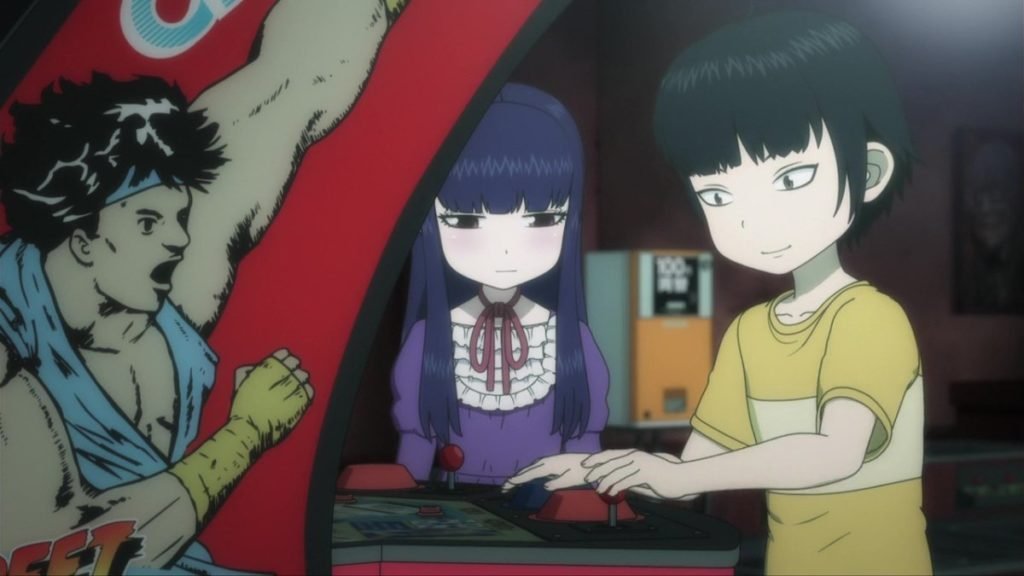 The story takes place in 1991 with the release of Street Fighter II. Staring 6th-grade boy Haruo Yaguchi who seeks to become a professional gamer, something unheard of for the 1990s. He was known as the top player at his local arcade until he encountered the rich girl from his school, Akira Oono, who shattered his reputation. Akira is extremely quiet, but the interaction between Akira and Haruo is completely adorable. She is a bit of a tsundere and can get a bit violent on Akira but it's still a very endearing relationship to see. The story continues through the years, following the relationship with Haruo and Akira, seeing as they grow up from elementary school to junior high and high school.
hi score girl feels

Later on, another girl enters the picture, Koharu Hidaka resulting in a dramatic love triangle. It's surprising how much drama is in the show, leading me to actually cry at some moments. You will find yourself attaching to all the main characters and each episode will draw you in with the classic games. I was happy and surprised even to see the multi-screen Darius in the anime!
closing remarks
This anime gets the highest marks if you are an arcade game fan or even just a fan of the 1990s console games. Even if you are not so into games, there is still enough character and drama to keep you interested. Younger generations of gamers would really enjoy this show as well, discovering all types of games they may not know about. In conclusion,  come for the games, stay for the characters and drama.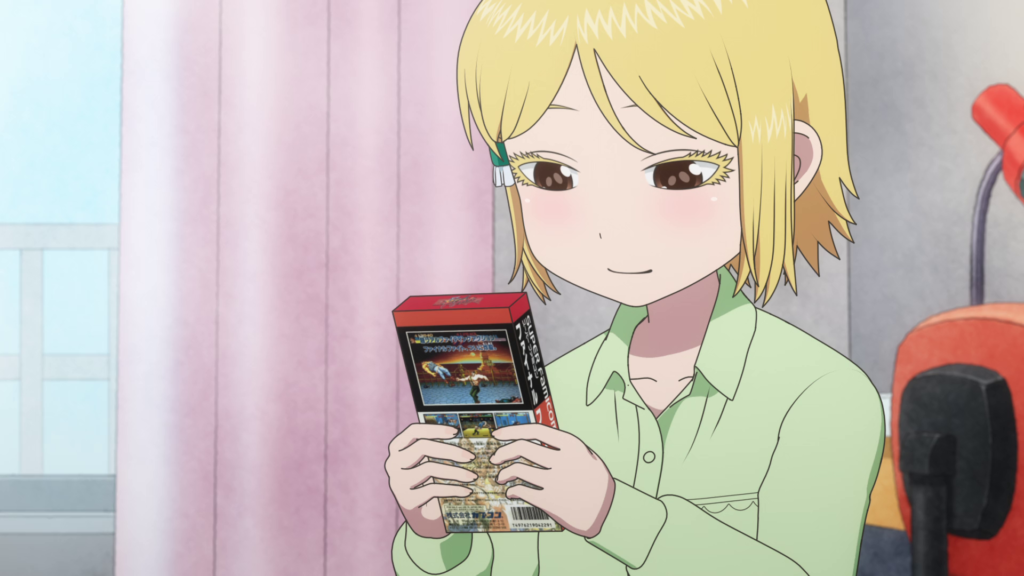 For more anime reviews, check out our blogs on Revue Starlight and Your Lie in April. You can watch High Score Girl streaming on Netflix right now! The manga is coming soon starting in February!