your lie in april synopsis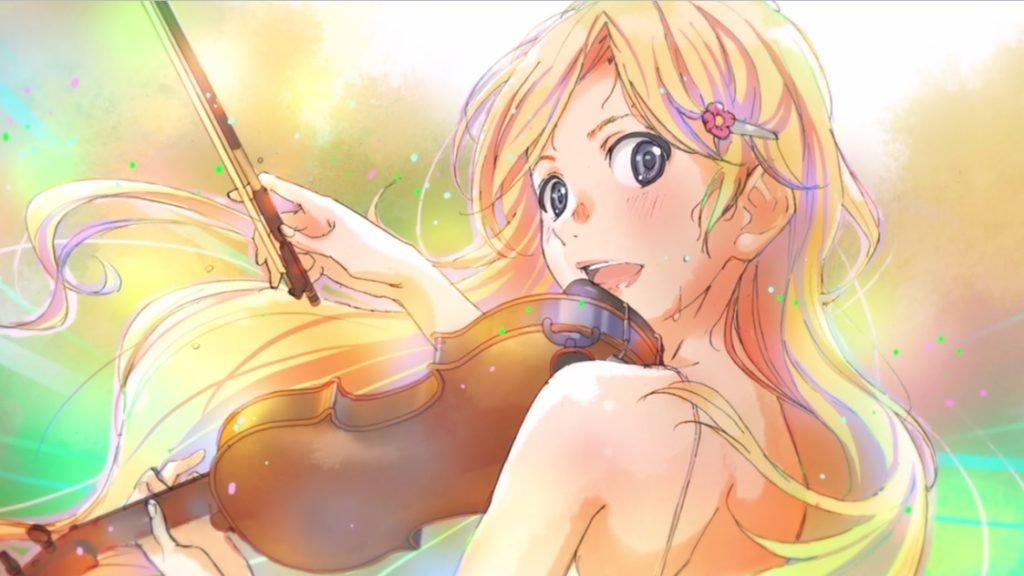 Your Lie in April is a beautiful teenage drama starring a pianist who has lost his ability to hear notes and a passionate violinist. Kousei Arima, the main character, has lost his mother who was his inspiration for playing the piano. Since her passing, he had given up the piano as he cannot hear the notes when he plays anymore. He then meets Kaori Miyazono, a free-spirited violinist who helps bring him back into the piano.
character designs
This series consists of the main cast of four bright and colorful characters. The use of color changes throughout the series as the characters change and grow. It's subtle but the aesthetics really help the mood.
The illustrations and animation style really help bring across the care-free spirit of the students.
music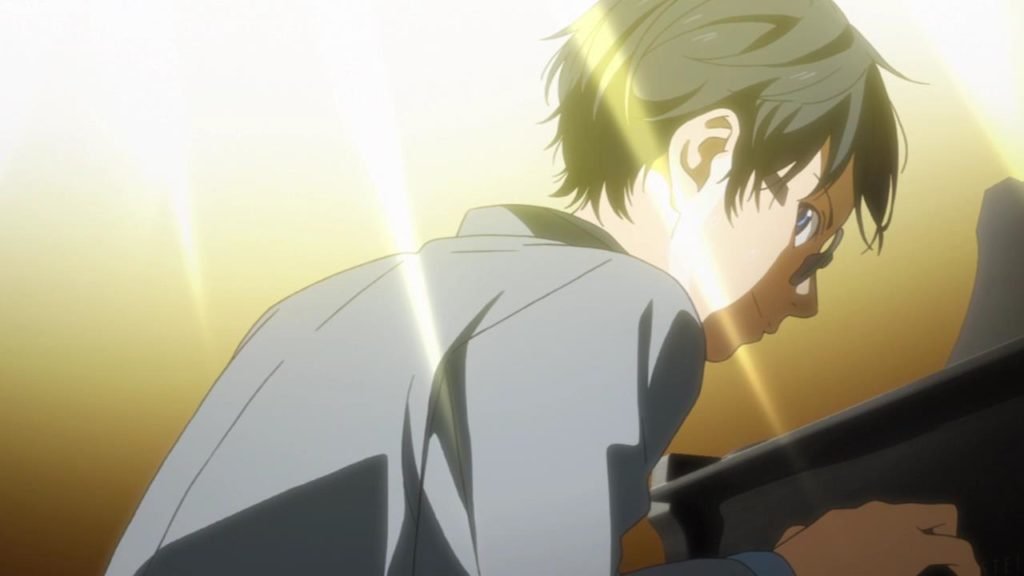 As you might expect from a series about the piano and violin, the music in this series is absolutely beautiful. I found myself crying just listening to the anime's beautiful music. Steinway & Sons was a sponsor of this anime, the best piano creator in the world. I am a bit attached to them as I have previously worked on their Spirio auto-play piano. I have gained a newfound appreciation for Chopin thanks to Your Lie in April.

closing thoughts
I give Your Lie in April my highest recommendation. I would warn viewers, there could be triggering imagery with violence and blood, although not much. Your heart will also be tugged at the strings as the series progresses. I cried during this show on more than one occasion. Your Lie in April makes me feel the pains and joys of life. I hope you all enjoy this show as much as I did.
You can watch Your Lie in April streaming on Netflix, purchase it on Bluray at Right Stuf or get the manga at Amazon.

Your Lie in April Set 1 Blu-ray – $129.98
from: Right Stuf, Inc.


For more reviews, take a look at our blogs on Danganronpa and Fate/Stay Night!